Substance abuse is a major public health concern and is on the rise in many countries. Substance abuse can have long-lasting impacts on a person's mental and physical health, not to mention their social functioning and personal relationships. Substance abuse treatment can be divided into two major categories of intervention: inpatient care and outpatient care. Both approaches are designed to help people with substance use disorders to overcome their addictions to drugs and alcohol and to live healthy, productive lives.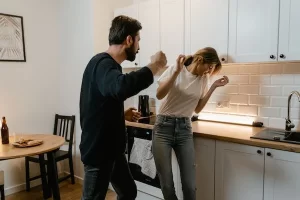 Inpatient care for substance abuse usually involves 24/7 residential care. This type of treatment allows patients to stay in a structured environment where there is less chance of relapse. The treatment typically involves intensive therapy and counseling. During inpatient care, patients are in a medically controlled environment which is monitored and supervised by trained staff at all times. Since the patient is monitored constantly, the pressures of everyday life which can interfere with successful outcomes are removed.
Inpatient care also provides a safe environment free of temptations and triggers which could lead to relapse. Additionally, this type of treatment is more expensive than outpatient treatment since the patient's stay is longer, and there is a greater need for staff and resources. Inpatient treatment is the best option for people who have serious addiction issues as well as those who have difficulty managing their addictions on their own.
Outpatient care, on the other hand, involves regular visits to a treatment facility over a period of time. During these visits, a patient will receive medical, psychological and social treatments. Outpatient care is designed to offer a comprehensive approach to treating addiction, allowing patients to remain in their homes while attending therapy sessions and other treatment programs. Outpatient treatment is usually offered in a group setting, and the length of treatment is tailored to each individual.
Outpatient care is characterized by fewer restrictions and more freedom than inpatient care. While outpatient treatment is less restrictive and less expensive than inpatient treatment, it is not always the best option for treating serious substance use disorders. Outpatient care may be the most effective option for those patients who are in the early stages of addiction, or those who have already made progress in inpatient treatment and just need to continue their recovery in a less intensive environment.
Substance abuse treatment is an essential part of a successful recovery from addiction. The type of treatment received should depend on individual need and the severity of the addiction. Inpatient treatment is often recommended for those with severe and long-term addictions due to the intensive nature of the care and the need for a safe and monitored environment. Outpatient treatment, on the other hand, is more appropriate for those in the early stages of addiction, or who are making progress in their recovery and need a less intensive approach.